Discover Mossy Honda
We offer everything you need to keep your Honda up and running.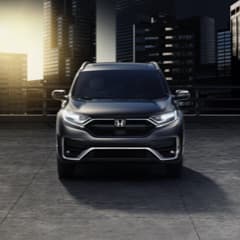 Current Offers
Discover special offers that can save you money on your next Honda vehicle.
View Offers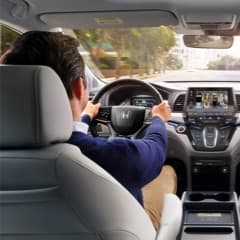 Value Your Trade
We don't just sell cars, we buy them as well. We make the selling process easy.
Appraise My Car
Honda Service Center
Our factory-trained technicians keep your car running at its best.
Schedule Service
Our Reviews
Had an amazing, NO hassle purchase of a new Civic with Bayan from internet sales and Sal the sales manager. Everything was up front and NO games! Came in knowing what we wanted and cost, confirmed car and both met us upon arrival and said thank you for coming in and stated will get price discussed over emails and texts. Such a pleasant surprise of no additional costs etc. Friend recommended as said had same experience weeks before. Will definitely be recommending any Honda purchase here and will come here again if i look at other Honda products. Thank you!
I came into install Honda replacement blades that I purchased months ago. Service great they acknowledge no problem takes few minutes however on my sons car they're were a different name brand :(? So would have to pay again. Another problem since I don't have original receipt difficult to get refund. Then Employee Tommy did help with exchanging them for ones I can use on my other Honda car! Terrific problem resolved and will fix the blade replacement elsewhere. It worked out fine!! Thanks to Tommy. I appreciated his assistance! ThankU MaryM PS I have purchased 3 Hondas from Mossy! Very satisfied and loyal customer😊
Great service and very friendly. They made sure i received the best deal on the car I wanted. Thank you as well to the whole Mossy Honda team.
We love our car! A big Thank you to everyone especially Ricky Nava! He was extremely helpful and made sure we received the best deal. Thank you as well to the whole Mossy Honda team that help us get the car we wanted! I would definitely recommend this place. Everyone was very friendly and pushes hard to work with you.
They were very kind and accommodating. Answered all our questions and concerns about the vehicle.
The managers and sales personnel were extremely helpful and willing to work within my schedule and budget.
Carolina Luna Treated us good . Also umair friendly professional. And on time with everything Ty for the help
Refreshing. I am not fond of dealerships or used car salesmen however, Alex (my salesman) the sales manager and the loan guy (old school rocker) were knowledgeable, personable and didn't waste my time with the typical dealership issues. Great job, thank you!
I love mossy Honda lemon grove because they are very nice, professional, friendly and good customer service. I recommend it 100%
It was an excellent service. Thank you really I appreciate your help sure I will return back.
Excellent service provided, sales and management team bent over backwards to provide us with the car we wanted at a bargain price.
The salesman and any everybody who work there is very friendly and personable. They bend over backwards to get you a nice vehicle. Guaranteed the next time I need a car I will visit them again.
Really nice staff, they treated us nice, everything went well , it was a great experience.
Umair was very friendly and helpful, and he provided me the excellent service. Thank you so much, Umair!!!
Jaimie was awesome in the service department Jeremy greeted me and assigned Jaimie to me for my service on my 2014 jeep rubicon.He was professional and he listened to what I needed done to my jeep . And everyone else there was kind and friendly also . I will be returning for more services on my jeep thank you again.
Since 2015, Alejandro Lopez is a qualified employee that offers an outstanding service. Thank you,
Although it took me a day or two, to come in to the dealership. JOSEPH THE SALES GUY WAS SO POLITEA ANSWERED ALL OUR QUESTIONSHIP AND EVEN HELPED US PICK OUT OUR AUTO INSURANCE. EVERY ONE OF THE EMPLOYEES WERE SO UP BEAT, EVERY MOMENT WE WERE THERE A LOUD GONG AND CUSTOMERS WHO BOUGHT A VEHICLE HAD THEIR FAVORITE SONG PLAYING. IT WA SO COOL.
Good very much patience..I will recommend this place to everyone especially to my friends and family.
Best Honda Dealership ever! Umair, Frank and Franz are amazing. They met all my expectations.
Worked with me to being able to purchase the vehicle I wanted at deal I could afford.
Excellent service and thank for the good customer service hopefully i will recommend you in the future
Our representative from Mossy Honda, Michael Conroy, did an excellent job with providing the necessary information we needed to make an informed decision on our car purchase. He kept us up to date with the status of our car delivery & delivered our car to our home with excellent customer service. We appreciated the extra time he spent with us to ensure we were satisfied with the purchase. Michael has excellent people skills and is not an ordinary car salesman.
The team at Mossy Honda Lemon Grove have always been a tremendous help whenever I buy a car from them. I always have a great time talking with Tom Youngblood. I believe we have made a legit bond over the years and I am truly happy to do business with them.
I was in San Diego only a short while and unfortunately Mossy Honda didn't have the car I wanted in stock, but my experience with them was great. They got back to me right away, answered all my questions and did the best they could under the limited circumstances. Although I did not buy a car here, I definitely would recommend giving them a chanc.
Great service. Will always take care of my future car purchases. Thanks again for the great service.

Welcome to

Mossy Honda
New Vehicles at Mossy Honda in Lemon Grove
Mossy Honda in Lemon Grove is the go-to Honda dealer for San Diego, Lemon Grove, El Cajon and surrounding community. For the newest models including the Accord, Civic, and Odyssey all with advanced features and the best staff in San Diego County. We will walk you through our practically endless selection of new vehicles, and help you determine which model and trim suits you the best. Our staff is well informed and trained on each model, so you benefit from their expertise when making your selection. This way you will be confident you are buying the right vehicle for you.
Used and Certified Pre-Owned Vehicles
Mossy Honda in Lemon Grove has a substantial used vehicle selection as well. We recognize that new car buying isn't right for everyone's needs and budget, which is why we carry an immense variety of used vehicles. We try to accommodate your needs, whether it be certain features or a specific budget. Our staff members can discuss our used vehicles' history and their features so you can buy with confidence. Plus, all of our vehicles go through a comprehensive inspection before they are put out on the used car lot, and many are certified pre-owned vehicles that were diligently maintained at our service center while they were leased. Mossy Honda has a range of car buying options so see if used car buying is the right option for you. Come into the dealership today to get started on the purchase of your next vehicle.
Finance Your Vehicle with Mossy Honda
Finance with Mossy Honda in Lemon Grove and spare yourself the headache of a third party lender. Why travel all over San Diego when Mossy Honda's financial department is experienced in streamlining our customers' car buying experience and alleviating stress from financial uncertainties? We know that the financial aspect of car buying can be confusing, and in some cases, intimidating. That is why our financial team is at your disposal. We walk you through the financial process of car buying, educating you along the way. This way you can have a stress-free financing experience and be knowledgeable on the subject by the time you are done. Maintaining charge over your financial plan is imperative, so let our financial team help. Whether you have good credit, poor credit, or new credit, Mossy Honda is here to help you find a car loan and streamline your purchasing process. Come see us today or fill out our convenient online application.
Automotive Service Center
Bring your vehicle into Mossy Honda in Lemon Grove for your auto service needs! Mossy Honda offers complete servicing at our on-site service center. We have you covered, from an oil change, wheel alignment, tire repair, brake servicing or more complex mechanical issues. Our highly-trained staff is welcoming and confident. We'll get you back on the road in no time and keep your vehicle running longer by using premium Honda parts. We are happy to answer any maintenance question you may have about your vehicle as we want to encourage the continued maintenance and prolonged life of your vehicle. Come into Mossy Honda the next time your vehicle needs service.
Mossy Honda Vehicle Specials
Mossy Honda not only offers our customers extensive and hospitable service, we offer specials on our vehicles as well. Take a look at specials on specific new and used models and take advantage of the incentive. We know that generosity and an agreeable environment leads to return customers, and happy ones at that. We offer new-vehicle specials, used vehicle specials, and service specials as well as special financing options. Mossy Honda wants to make your experience as pleasant as possible. So come into our dealership the next time you are looking for a vehicle or are in need of auto service.
Get Directions
We are located at: 3615 Lemon Grove Ave Lemon Grove, CA 91945